In European countries application of roofing safety systems is mandatory. Safety systems include: roofing stairs, footwalk, guard rails, snow barriers.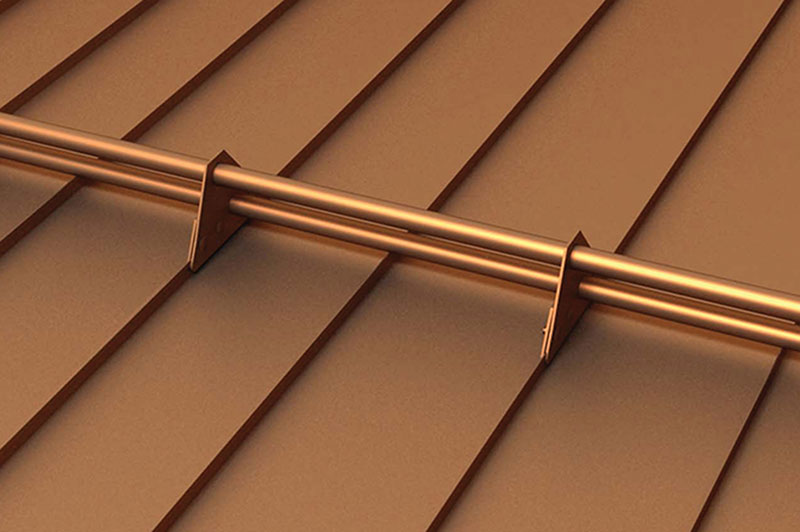 Snow barriers for standing seam roofing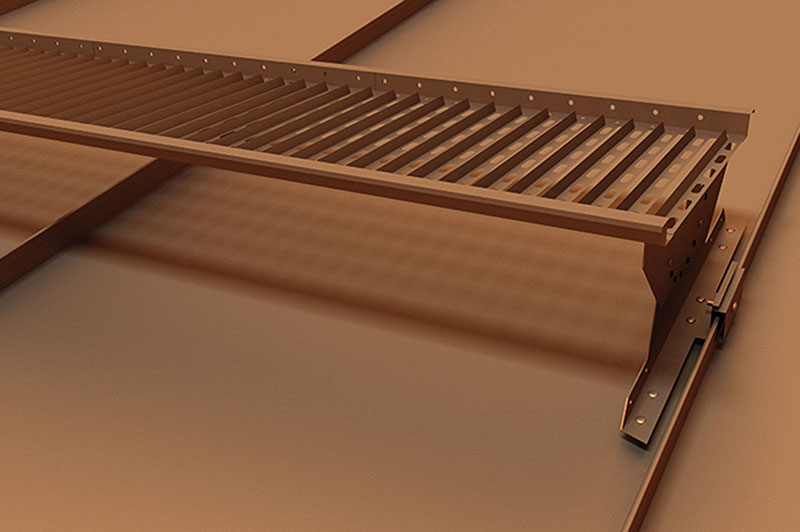 Footwalk for standing seam roofing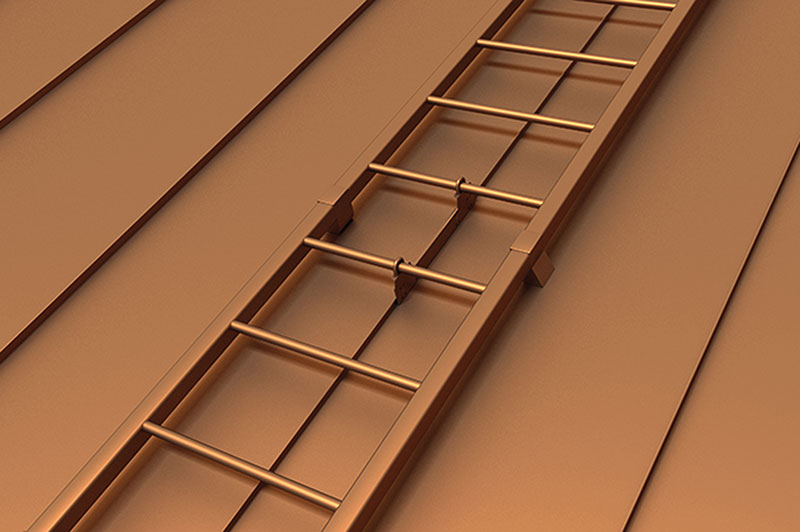 Stairs for standing seam roofing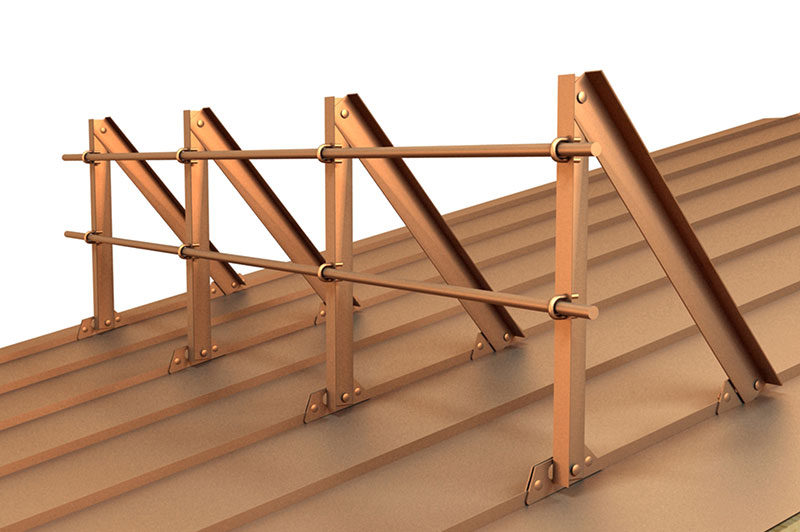 Guard rails for standing seam roofing
Roofing guard rails are necessary to protect people from falling during roofing exploitation. Roofing guard rails are installed on houses, public buildings which have height of five and more floors. Reliable building must have safety systems, suck as: guard rails, snow barriers, elements for moving on the roof and evacuation. So, according to SNiP 21-01-97, "8.11 – the provisions is made for roofing guard rails in compliance with GOST 25772-83 in buildings with roof inclination up to 12% including and height to the cornice or top of outer wall (parapet) more than 10m as well as in buildings with roof inclination more than 12% and height to cornice more than 7m. Irrespective of building height, guard rails, corresponding to these standard requirements are to be provided for flat roofing under exploitation, balconies, recessed balconies, external galleries, open external stairs, stair flights and paces".
Roofing guard rails should be reliable and should not deface building exterior which is particulary important. Our company performs guard rails suitable for roofing color and also utilizes guard rails, gangways, hatches of other manufacturers.
Snow barrier will protect from snow or ice going down from the roof. Besides the danger of damaging cars by falling snow there is a real danger to human life. Snow barriers also protect roofing and gutter system from mechanical damage by coming down snow and ice.
We fabricate snow barriers (snow retainers) by ourselves and also use snow retainers of other manufacturers. Standing seam roofing safety systems installation has its special features. As during standing seam roofing assembling in roof covering any holes are excluded snow barriers and guard rails are often fixed to seam locks without damaging roof covering.