Gutter system is an important element of roofing. It provides well-timed water drain from the roof. That's why this prevents occurrence of leakages in roofing and penetration of precipitation inside the building. Assembling of quality gutter system is very important in the condition of varied Ukrainian climate where abrupt change of temperatures and big precipitations are possible. There is a great number of gutter systems starting from plastic and finishing with copper ones. We manufacture rectangular cross-section metal and copper gutter systems.
Requirements to gutter systems installation
While carrying out installation of gutter system special attention is to be paid to water withdrawal into ground drain system. Otherwise water can penetrate into the building basement and bring significant losses. Gutter system installation can be performed by the owner's own forces but it's better to apply to professionals to perform such kind of works.
Gutter system for multi-storied buildings and big-area roofs
To fabricate eaves gutters for big multi-storied buildings standard approach could not be applied. In winter, snow and ice weight on such roofs comes to hundreds kilograms. Neither plastic nor metal gutter system can withstand this. For high block buildings and big-area roofs we offer gutter system with welded subconstruction capable to withstand huge loadings. Usually water withdrawal in this case is realized inside the building. Sometimes the valley and gutter spout funnel are heated to give absolute guarantee of snow slush and ice withdrawal.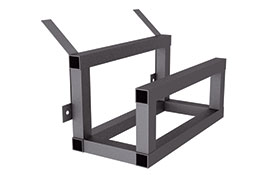 Welded subconstruction (20 х 20 mm tube)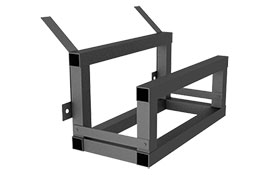 Gutter inclination (from strip or angle)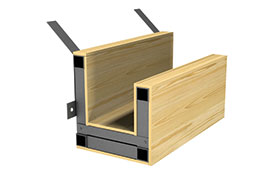 Coating with ply wood or OSB plate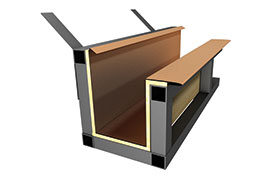 Solid metal gutter assembling