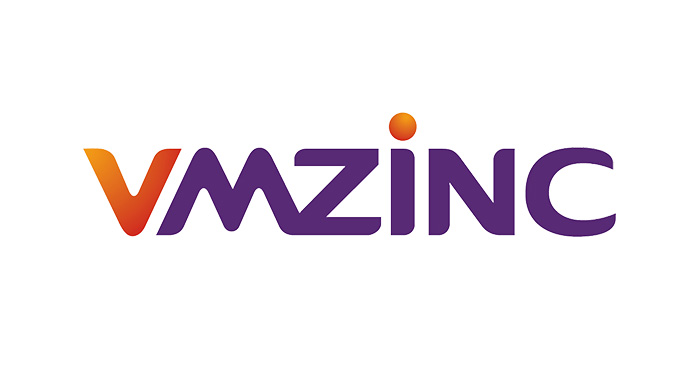 VM ZINC is a roofing material the production of which was started in England. At present the material is produced by international group of enterprises under the management of French company UMICORE. These enterprises are located in different countries but their activity completely corresponds to unified international standards - German DIN 17770, French NF A 55 6201 and 55212, English BS6561 А.
Products are fabricated in coils and sheets. There are variants related to sheet thickness from 0,6 mm to 1 mm; it's an optimum for long-life roofing. Coil width varies up to 1000 mm.
Modern roofing material zinc titanium is an alloy of zinc with copper, titanium and aluminum. At that zinc content percentage makes no less than 99, 99% and the rest fractions are divided between other metals. They add necessary properties to the alloy: titanium adds strength, copper – flexibility, aluminum – corrosion-proof properties. Additives make VM ZINK zinc titanium alloy a perfect material for roofing.
At present a number of zinc titanium alloy modifications having different consumers' and decorative characteristics are under production.
VM ZINK zinc titanium linear thermal expansion is relatively high therefore zinc titanium roofing assemble has a number of special features. To compensate thermal expansion, roofing sheets fixation are performed with the help of movable floating clips. Dimensions of roofing sheets should be fixed in size according to manufacturer's recommendations.